Step 1 – Write Your Post in WordPress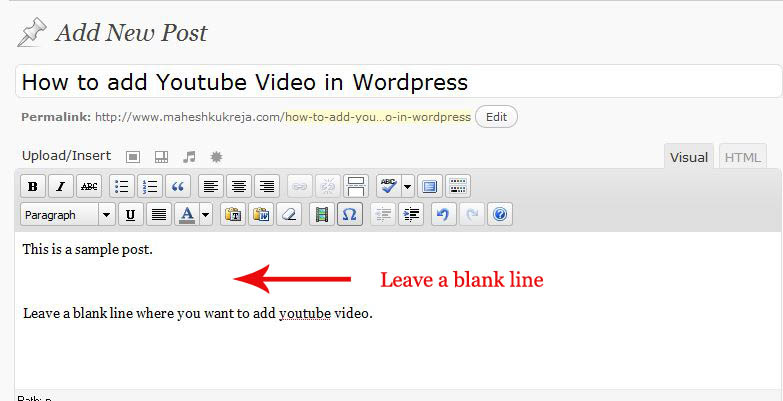 To add a Youtube video to your blog post, write a new post in your WordPress Admin area. Be sure to leave a blank line where you want the YouTube video to appear in the final, published post on your blog.
Step 2 – Switch to the HTML Editor View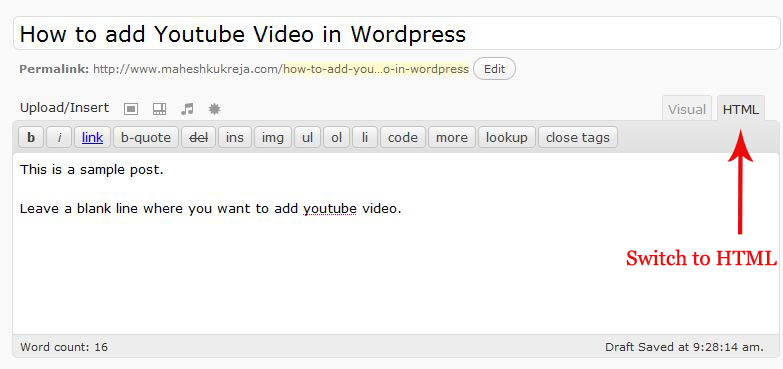 After you're done entering the text for your post, select the "HTML" tab to switch to the HTML Editor view in WordPress.
Step 3 – Find the YouTube Video that You Want to Embed in Your WordPress Post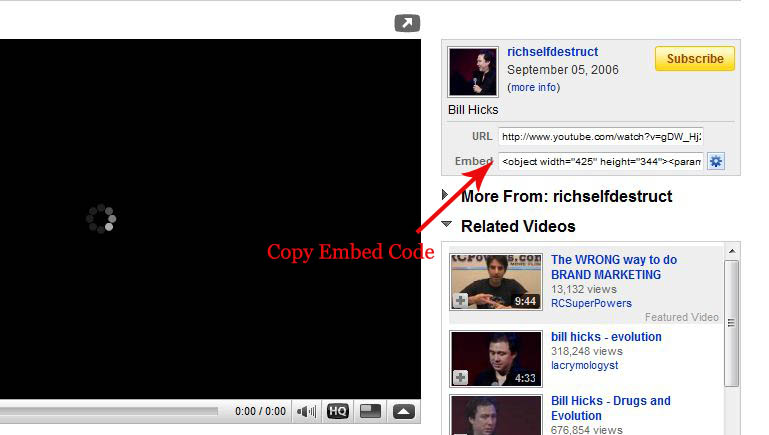 Find a Youtube video that you want to embed in the post. Copy the code from the "Embed" box.
Notice that when you click in the Embed text box, the window may expand showing several options you can pick and choose from to customize the video's appearance within your blog post. For example, you can choose to show related videos, include a border, and change the size. It's up to you if you want to modify these settings or not. If you do change these selections, the code in the Embed text box will automatically update. Therefore, copy the Embed code after you make any customization changes.
Step 4 – Paste the Embed Code from YouTube into Your WordPress Post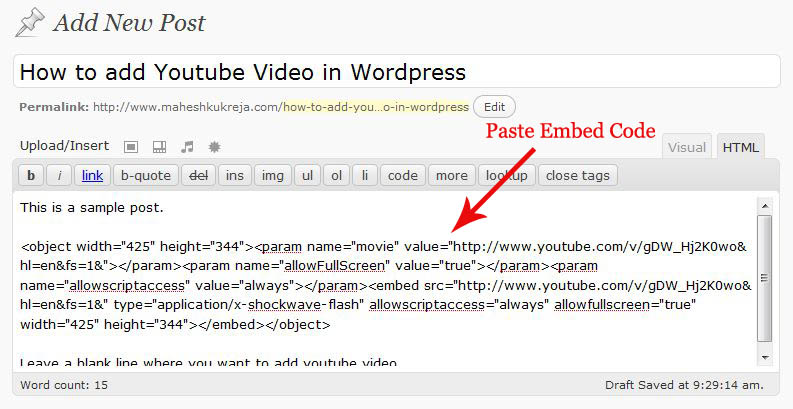 Return to the window where you have your WordPress post open, and click within the HTML editor text box in order to place your cursor at the beginning of the first line where you want the YouTube video to appear within your final, published post. Paste the code here, and then select the "Publish" button on the right side of your screen to publish your post.
It's important to paste the Embed code just before you hit the Publish button. If you do anything else to your post after pasting the Embed code, the YouTube video may not appear correctly in your final, published post. If that happens, you'll have to return to the HTML editor, delete the code you pasted, re-paste it and republish your post.
Step 5 – View your post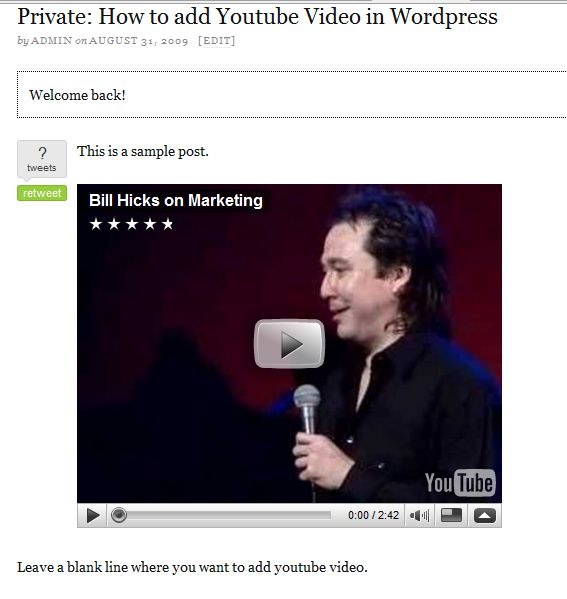 Visit your blog to view your live post and ensure it published correctly. If not, return to Step 3 and repeat the copying and pasting of the Embed code and republish your post.