The Dev-team recently updated redsn0w to jailbreak iOS 4.2.1 final!
This is a how-to post to jailbreak iOS 4.2.1 on iPhone, iPod & iPad.
redsn0w is currently untethered for the following devices:
iPhone 3GS (old bootrom)
iPhone 3
iPod touch 2G (Non-MC Model)
And tethered devices are:
iPhone 3GS (new bootrom)
iPhone 4
iPad
iPod touch 2G (MC Model)
iPod touch 3G
iPod touch 4G
Note: If you want to unlock, just stay where you are. Don't update to iOS 4.2.1
Step 1: Download redsn0w 0.9.6b4. Download links are in this post.
Step 2: You need to update your iDevice to 4.2.1 via iTunes 10.1. Download links are in here.
Step 3: Launch redsn0w 0.9.6b4 and Browse for iOS 4.2.1 IPSW file.
Step 4: After your firmware has been successfully processed and identified, you'll see the following screen. Select the options you want and click Next.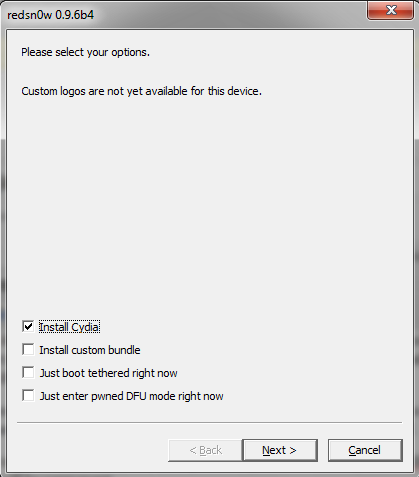 Step 5: Your firmware will be patched. It may take a few moments. After that, turn off your device and plug it into your computer. Click Next.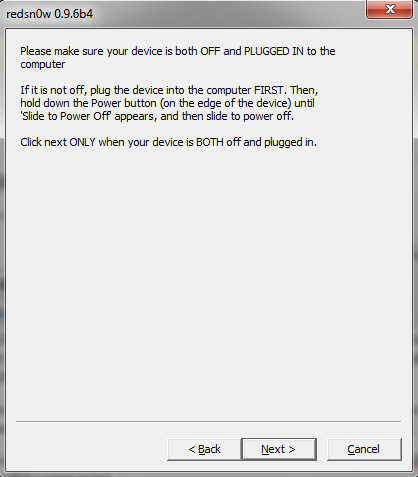 Step 6: You'll be shown instructions to enter DFU mode. After your device is in DFU mode, the firmware will be patched and your device will be jailbroken.
If you are one of untethered devices (as mentioned at the beginning of the post), you're done here. Your device is jailbroken.
But, if you are on a tethered device, you need to follow step 7 every time you boot up your iDevice.
Step 7: You must run your device in the so called "jailbroken state" on every reboot by using "Just boot tethered right now" option. This is needed if you want to SSH your device or run Cydia!
If you have any questions, feel free to ask in Comments!