Good news for Indian users! After 2 days of stopping Electronic Withdrawal Service in India, PayPal again resumes the service.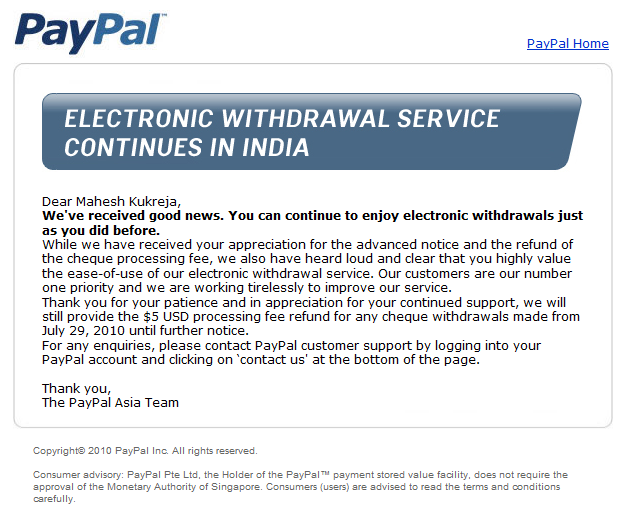 Indian PayPal users can now use the Electronic Withdrawal service as before. The service is already online. Earlier PayPal had halted the Electronic Withdrawal service, and users could get money only through Cheque.
We apologize for the inconvenience this has caused you over the past few days. While we have received your appreciation for the advance notice and the refund of the cheque processing fee, we have also heard loud and clear that you highly value the ease-of-use of our electronic withdrawal service. We want you to know that our customers are our #1 priority and we are working non-stop to improve our service to you.