Vitaly Parovishnik has developed ipswDownloader for Apple MAC. It fetches the ipsw files directly from Apple's servers. The program not only downloads the IPSW firmware file for you, but also displays whether the firmware you've selected can be jailbroken and unlocked, along with the size of the IPSW and the tools available to jailbreak the firmware.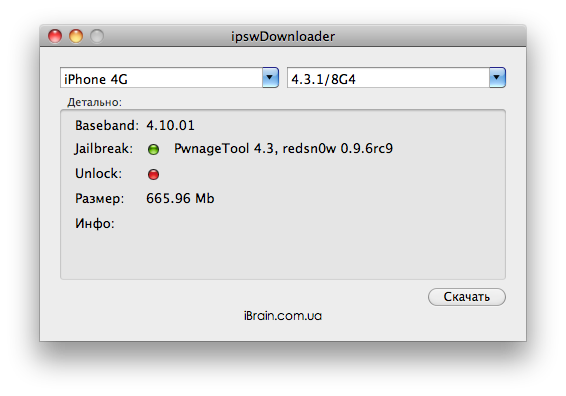 Another developer, Ryan Burke, has ported this application to Windows. The Windows version doesn't contain all the features of MAC version, i.e. it doesn't show if the jailbreak tools or unlock is available or not.. But, it's a good tool, directly lets you download the selected IPSW from Apple servers..
Also, the Windows version is open-source.