This is a guest post. If you want to write for us, then contact using Contact Me form.
If you want to reach hundreds to thousands of individuals within your target demographic, doing so through a blog is a great way to go about it. Blogs are quickly becoming great influencers when it comes to spending habits, particularly when it comes to blogs centered around niche hobbies that rely on the accumulation of goods. This is good news for a company looking to push specialized products. One easy way to promote your brand through blogging is to connect with the top bloggers in the area that relates to your brand and products. In order to accomplish this, a partnership or sponsorship of a blog may be just the thing to get your brand noticed.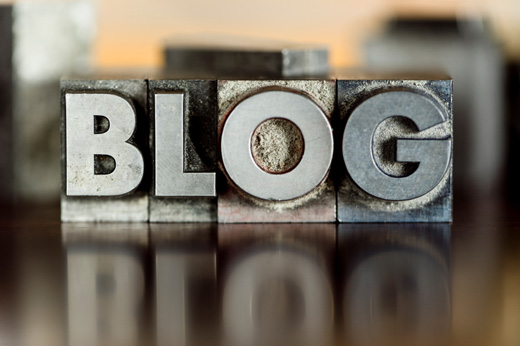 A blog partnership or sponsorship is essentially when "your brand" and a blogger work together in a way that will mutually benefit one another. For example, the blogger may agree to host a link to your company's website permanently for a year in exchange for an agreed upon amount of free product samples or product giveaways that can be hosted on the blogger's blog. This way, your advertisement will be visible on a highly influential blog that many of your target consumers visit, thereby increasing brand exposure in all the right places. In return, the blogger will receive free products to try, or they may increase their blog traffic with a giveaway of your brand's products. This is not the only type of sponsorship mode available, either. You can also work with the blogger to post paid reviews of your products or services, ask for a link back once every other post, or a variety of other things that can drive up your brand's recognition value. Blog sponsorships can be flexible and creative, making them ideal for the ever-changing blog scene.
Partnerships and sponsorships can be great learning and growing opportunities for brands as well. If you choose your blog wisely, you will have access to hundreds of target consumers that can guide your brand into becoming as profitable and appealing as possible. In fact, it can be like having access to free market research if you successfully keep up with what the blog community is saying about your brand and your competitors' brands. You can even work directly with the blogger to grow a relationship that can help guide you through different marketing and product development stages. Bloggers often have a pulse on what consumers want, as they actively keep up with the latest developments in their niche offerings in order to ensure that the blog audience remains satisfied. Take advantage of their knowledge and work closely with them, as they can reveal great insight into what your brand could be doing to make itself more appealing.
Pursuing a partnership or sponsorship of a blog is a relatively easy and fruitful way to gain brand exposure. Conduct some research online and find a blog with a sizeable following that you feel could act as a good vehicle for your brand and products and contact the blogger. Chances are the blogger will be just as excited to work with you as you should be to work with them.
Mariana Ashley is a freelance writer who particularly enjoys writing about online colleges.