The California based company is set to announce a new iPhone 5 today. Apple has spruced up Yerba Center in San Fransisco to make it ready for the launch event on September 12th. Apple CEO, Tim Cook, will announce the next generation iPhone (probably dubbed iPhone 5 or "the new iPhone").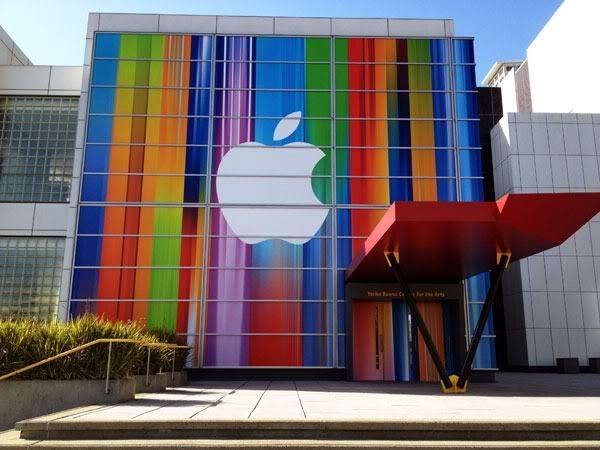 Last year, Tim Cook announced iPhone 4S just before the death of Steve Jobs. iPhone 4S didn't have major design changes. It featured hardware upgrades and Siri.
The new iPhone 5 will have major design upgrades including a bigger screen, better processor (probably A5X or A6) and a bigger battery. Also, we can expect a better resolution screen. Other features include a 19 pin smaller dock connector, two-toned aluminum/metal back and changed position of the front facing camera. You can check iPhone 5 rumor roundup post to know more about the next generation iPhone.
Apple is also purported to launch the GM build of iOS 6. Till today, Apple has seeded 4 beta releases of iOS 6 operating system. We can expect to see the public version of iOS 6 next week.
I don't think Apple will launch an iPad mini today. Apple is rumored to release iPad mini sometime next month. We can see a new iPod Touch today. But there haven't been much rumors to support the launch of new iPod Touch today. Let's wait and see what happens!
How To Get Live Coverage of Apple's iPhone 5 Event?
You can get live coverage of Apple's September 12th iPhone 5 event by following any of the given websites. I usually follow Engadget for live coverage of Apple keynotes.
Apple iPhone 5 Event Time Zones:
07:00AM – Hawaii
09:00AM – Alaska
10:00AM – Pacific
11:00AM – Mountain
12:00PM – Central
01:00PM – Eastern
02:00PM – São Paulo
06:00PM – London
07:00PM – Paris
09:00PM – Moscow
10:30PM – Mumbai
02:00AM – Tokyo (September 13th)
03:00AM – Sydney (September 13th)
To get the exact time in your city, click here.
Stay tuned for more updates related to iPhone 5.